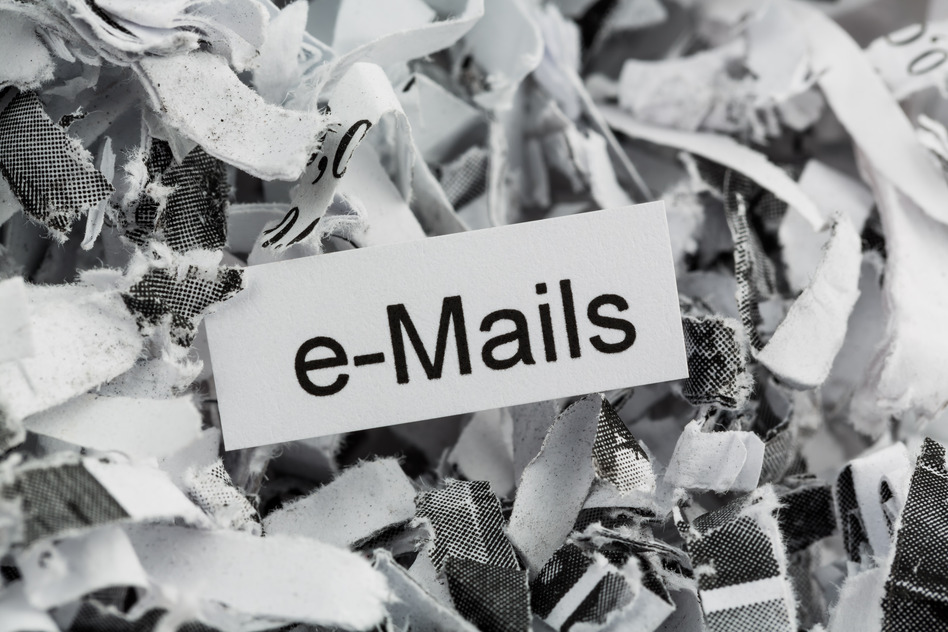 Are you having trouble sending mass e-mail to your membership or distribution list?
Not all outgoing SMTP mail servers were created equal, and how much e-mail you can send each hour or each day will be determined by the particular outgoing SMTP mail server that you use to relay your messages.
What is my outgoing mail server?(SMTP)
Your outgoing mail server is used to send e-mails from your computer.  Depending on where your e-mail account is hosted, you may or may not be able to use your e-mail provider's outgoing mail server.

E-mail addresses based on free/public e-mail services such as Hotmail, Google, Yahoo, etc. will use their own outgoing mail servers.
If your e-mail is hosted on your own website, you may want to use your hosting provider's mail server.  For example, websites hosted on example.com may use mail.example.com as both their incoming and outgoing mail servers.
What thresholds/limits are in place for my outgoing mail server?
Each ISP, web hosting, and free e-mail provider establishes its own e-mail sending policy which outlines specifically how much e-mail you can send through their outgoing SMTP mail server per connection, per hour or per day. These hourly and daily e-mail sending limits are established independently and vary from one e-mail provider to another.
If your needs exceed this, you should look at using a Mass E-mail Service Provider like mailchip.com or iContact.com or using an application which can send out your e-mail in a metered fashion (e.g., GroupMail).
Why do ISPs, web hosting and free e-mail providers have e-mail sending limits?
Sending limits exist simply to control the level of e-mail traffic being processed, to ensure that the mail server will be available to support all of its users whenever they need to send e-mail and to prevent spam from being sent through their system.

Increasingly, compromised account credentials have been used by spammers to send their e-mail via your e-mail systems.

To preserve our reputation with other service providers (e.g., Gmail, Hotmail, Yahoo, Rogers).
Mass mailing is what spammers do. You need to ensure that your e-mail does not look like spam. These limits actually help to ensure that your e-mail is delivered.
What will happen if I send more e-mail per hour or per day than my ISP allows?"
Servers receiving e-mail for delivery will apply their own policies. These policies vary from server to server and company to company.
In some cases, the server will refuse to accept further e-mail after a certain limit has been reached.

When this happens, you will receive some sort of timeout error stating that "…you have reached your daily sending quota…" and you will usually have to wait for a period of 1 to 24 hours before sending more e-mail through that mail server.

In other cases they will accept the e-mail but at a much slower rate.
In both cases, your e-mail can create a backlog of other messages destined for the same company or institution, which will negatively impact others at your company.
If you continuously try to send more e-mail than allowed, your reputation as a sender will be affected and ultimately, the host could block your account from sending due to abuse. So, work with your mail server, not against it.
Is there a way to get around the hourly or daily e-mail sending limits of my ISP?"
If the outgoing SMTP mail server of your ISP, web hosting or free e-mail provider has an e-mail sending policy with hourly or daily e-mail sending limits that do not support the size of your mailing list, there are several things you can do. For example;

You could purchase a subscription to a Mass E-mail Service Provider like mailchip.com or iContact.com or
Use group e-mail software that includes an internal SMTP engine like the one available via Direct Send mode in GroupMail.
If you have less than 2,000 recipients in your mail list, then MailChimp is probably the solution for you.  It is free and you can send unlimited number of messages.
ISP E-mail Sending Limits
Rogers E-mail Sending Limit
– 100 e-mails per hour
– 20mb per message
Bell Sympatico E-mail Sending Limit
– 250 messages per day
– 10mb per message
Web Hosting Provider E-mail Sending Limits
WHM E-mail Sending Limit
– 60 e-mails per hour
– 10mb per message
Free Public E-mail Provider Sending Limits
Yahoo E-mail Sending Limit
– 100 e-mails per hour
– 20mb per message
Gmail E-mail Sending Limit
– 100 e-mails per day
– 20mb per message
Hotmail E-mail Sending Limit
– 300 e-mails per day
– 10mb per message