Google will identify insecure sites in the Chrome browser beginning mid-Summer.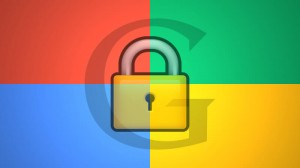 Earlier this year, the company announced its Speed Update set to roll out in July, and recently has also announced it will then also mark all sites that have not migrated to HTTPS as "not secure."
Google has confirmed a date of "early July 2018" as the start date. They have also disclosed how they will alert web surfers of the non-HTTPS status, or not secure.
Sites that remain on the HTTP non-secure protocol will be flagged with a warning in the URL bar of the surfer's browser.
The non-secure flag will be built into the release of Chrome 68, which will be ready for download in early July.
You and your customers will be able to see the "not secure" text in the address bar of the Chrome browser.  Mobile browsers may display the message differently.  In either case, the results might cause your site visitors some concern.
There are some additional benefits to securing your site as Google is providing some small rankings boosts.
Depending upon the size of a site and scope of the project, a migration from HTTP to HTTPS can be quite an undertaking.  Rest assured there are processes on making this change on your site(s), along with resources for validation and dealing with mixed content issues.
What Is An SSL Certificate?
An SSL certificate is a security certificate that once installed on a web server activates a secure connection between the browser the surfer is viewing the content on and the web server that the content is derived from initially.
The website's URL protocol will change from HTTP to HTTPS. Currently, a security padlock will also be present in the URL as a way to further signal the status of the website's Google SSL certificate.
SSL certificates help the web cut down on instances of cybercrime that are often performed through security loopholes in web browsers.
If the connection between the surfer's web browser and web server are not secure through an SSL connection, a moderately skilled hacker could seize information, such as credit card numbers, as it is being typed into a form on an unsecured website.
Why are Google SSL Requirements Important?
Establishes Trust and Builds Brand Power
Provides Encryption of Sensitive Information
Provides Authentication